[ApSC sc_key=sc3575684903][/ApSC]
Businesses and

organisations :


shift gear with a customised V-LOPLAK® 
Thoughtful, useful and durable
You're planning a big event
and want to surprise your participants ?
You're looking for an attention-grabbing accessory 
that displays your brand identity ?
You want to promote leisure cycling in your area ?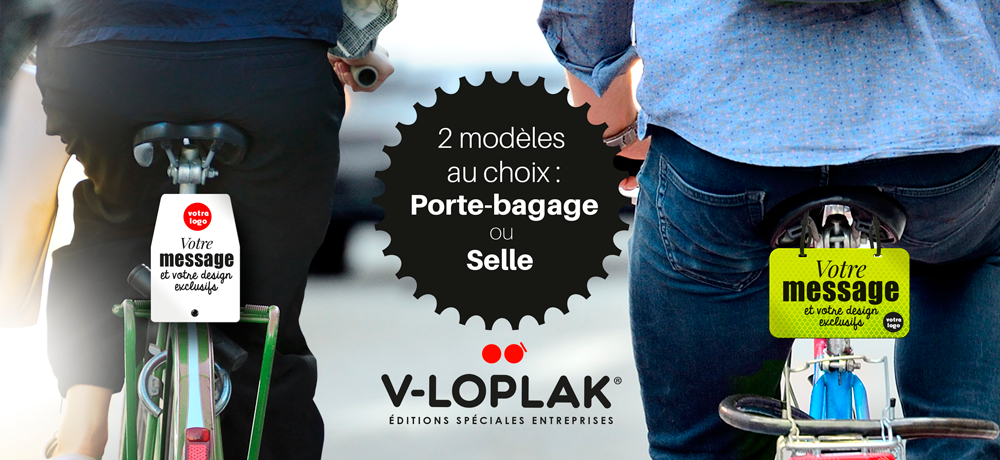 A unique message and design, just for you
Fluorescent, reflective or simple, we create your V-LOPLAK® model in line with your brand's graphic identity and your requirements.

An ultra-mobile way to promote your brand
Your V-LOPLAK® special edition is ideal to boost your image while making cycling safe and more enjoyable. 
Engage in ethical communication
With your V-LOPLAK® models at every street corner, you take a stand for a better urban environment. A simple way to show your engagement in sustainable mobility.
Urban mobility made enjoyable
Opt for V-LOPLAK® and contribute to a greater harmony and happiness among road users 
Shapes and materials to match your needs
We propose different types of materials including recyclable aluminium. Whether for a unique event or for a top-quality accessory that will last years, we find the best solution for you. Our corporate tariffs vary depending on the material chosen and the quantities. Do not hesitate to contact us for your special business edition.  

Further information
To find out more on an original communication tool, an ethical corporate gift, or a fun and trendy promotional object, call us on +33 967 189 842 ou send us an email to : bienvenue@vloplak.fr